Nothing quite beats listening to a podcast on your morning walk or mid-afternoon break. Getting more work done and staying productive while you're at it can be incredibly difficult when you're working remotely-if you can find the time to listen to podcasts at all. For instance, you may consider trying to potentially listen to this podcast one day and another podcast the next, but you can also struggle to find one that matches your mindset at work. While there are certainly fewer podcasts designed specifically with remote workers in mind, it's still possible to find ones that can help you become more productive and get your work done, whether you listen during your commute or while on break at work. At Wurkr, we are massive fans of podcasts and so we have created a list of our favorite must-listen podcasts for remote workers.
1. Stephanie Holland's Thriving Empire Podcast
If you're looking to find out more about all things remote working, Stephanie Holland's Thriving Empire podcast is definitely a must-listen. With over 17 years of remote working experience, Stephanie really knows her stuff. Each episode is completely different thanks to the wide variety of remote worker guests invited to share their tips on their #remoteworkreality. Wurkr virtual workspace has even featured in 3 Thriving Empire episodes. Listen to Tim Lloyd's episode on Working Together From Anywhere, Matthew Lloyd's interview about The Virtual Office and Helena Merron's take on The Remote Intern Experience.
Thriving Empire Podcast is available on https://stephanieholland.co/thrivingempire/ , Apple Podcast, and Spotify.
2. The Digital Nomad Cafe Podcast with Adam Finan
The Digital Nomad Cafe Podcast with Adam Finan covers all things online business, freelancing & remote work by experienced digital nomads. This podcast gives the listener a great insight into remote working regardless of location and how experienced digital nomads initially dipped their toes into the working from anywhere pool. Whether you are a freelancer, business owner, wannabe digital nomad or simply interested to find out more about remote working, Adam Finan's Digital Nomad Cafe is a great starting place to learn more. It is important that you do your own research too so you can make sure that you are covering all your bases for starting up your own business or working from a remote position. For example, if you have been planning to start your own business from home that deals in the sale of specific products, you may want to look into something similar to a couriers brisbane service for your deliveries, as well as check out insurance plans for your items, so you are covered whilst you make a name for yourself.
The Digital Nomad Cafe Podcast with Adam Finan is available on https://digitalnomadcafe.com/ , Acast , Apple Podcast, Spotify and Youtube.
3. BBC Radio 4's Money Box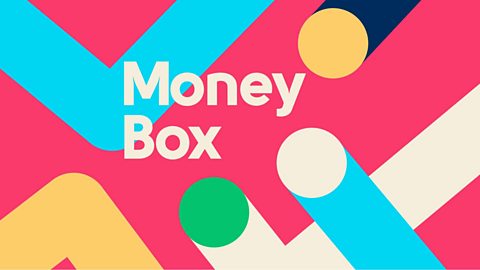 Granted, BBC Radio 4's Money Box is not a remote working podcast. However, it does cover a variety of topics concerning the world of work and personal finance, plus advice for those trying to make the most of their money – something that crypto queens would very much be interested in listening in on. Programmes have covered Timeshare Holiday Ownership, Young entrepreneurs and Bitcoin. However, its Remote Working episode, presented by Felicity Hannah, dives into how working from home is changing the way we think about where we base our life and careers. Felicity Hannah speaks to Neil Carberry, CEO at the Recruitment and Employment Confederation, and Jodie Hill, Director at employment law firm Thrive Law to get their thoughts on whether we can live and work hundreds of miles away from out employers and the effects of remote working on personal and company finances.
It is so important for us all to be aware of our finances and how we are going to navigate them throughout our lives. As we reach certain points, we have different responsibilities and needs that are essential to our monetary gains. For instance, thinking about retirement has to start at an early stage as pensions and investments need to begin early for those to reap the benefits, whether we are thinking about investing in stocks, looking into property development with Lincoln Frost, or just having money rest in a savings account to gain interest, there is so much we can all do to take charge of our finances.
Money Box is a weekly personal finance radio programme on BBC Radio 4 broadcast live each Saturday at 12pm (BST/ GMT) and repeated on Sunday evenings at 9pm (BST/ GMT). However, you can also listen to episodes in podcast formats across platforms such as BBC Radio 4, Spotify and Apple Podcast.
4. The Diary of A CEO with Steven Bartlett
As a remote worker you also have to become your own motivator. This can be extremely challenging when faced with a 3pm productivity slump on a Wednesday afternoon. If you are in need of some inspirational and motivational business episodes then The Diary of A CEO with Steven Bartlett is for you. Steven's story amazing rags to riches story about his journey from a broke, university dropout to a 29 year old ex CEO of Social Chain is inspiring enough to get you grafting until 5pm. However, his candid and unscripted interviews with his impressive guests, including Will Shu, Reggie Yates, Joe Wicks and Grace Beverley, are what truly gives his podcast its edge.
The Diary Of A CEO with Steven Bartlett is available on https://www.stevenbartlett.com/podcast , Apple Podcasts , Spotify, Google Podcasts and Youtube.
5. Sunday Scaries by Headspace
We've all had that unsettling feeling in the pit of our stomachs on a Sunday evening. The dread of knowing that the weekend is almost over and the working week is about to hit us in the face. The people at Headspace have come up with a fantastic way of alleviating the infamous "Sunday Scaries" with their new mini-meditation podcast series. Hosted by medication and mindfulness teacher, Dora Kamu, each 5 minute episode leads you through a guided meditation to reframe your thinking and prepare yourself for the week ahead.
Sunday Scaries by Headpace is a Spotify exclusive podcast.
6. Times News Briefing
Sometimes working can make you feel disconnected from the outside world. If you are someone who likes to stay updated on what is happening in the world without the fear of being distracted by the TV or radio, The Times News Briefing is a must-listen. Absorb the latest headlines and analysis, three times a day in under 5 minute episodes.
Times News Briefing is available on https://www.thetimes.co.uk/podcasts/times-news-briefing , Apple Podcasts and Spotify.
What are your favourite podcasts? Let us know in the comments section below.